18 January 2023
You get used to the offshore lifestyle pretty quickly!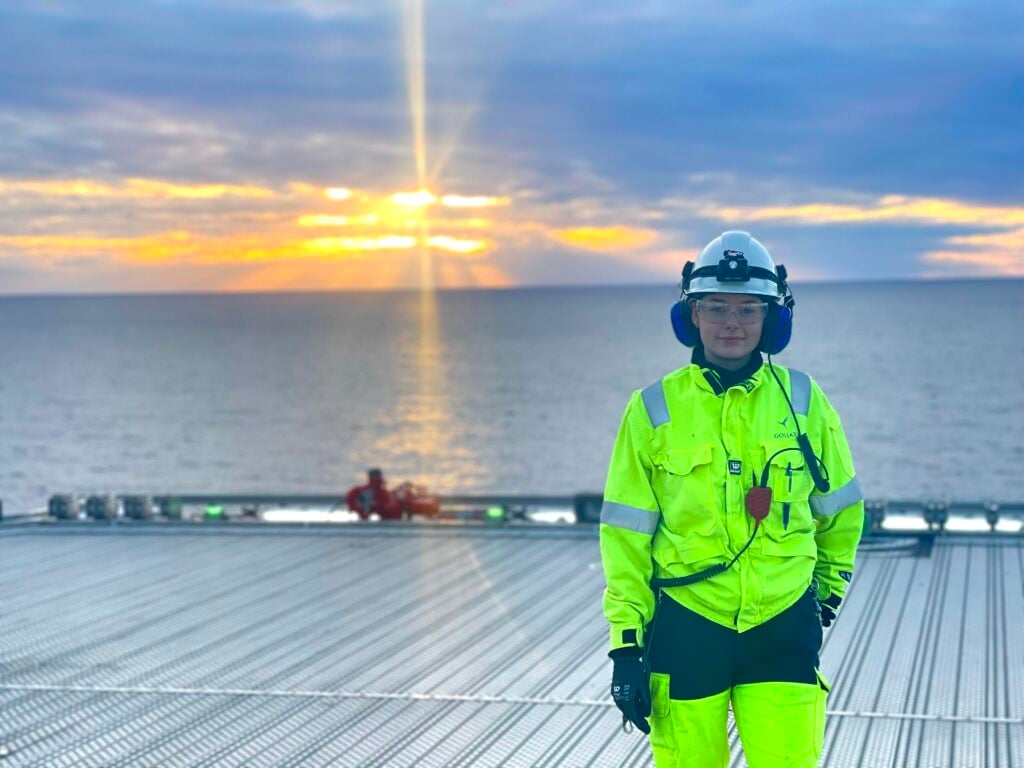 Process operator apprentice Agnete Svanholm shares her experience as an apprentice with Vår Energi on the Goliat field.
Vår Energi has great experience in hiring apprentices. We have several apprentices from VG2 and VG3 located both in our land based offices and operations, as well as out in the field on the Norwegian Continental Shelf. Our apprentices come from different professional studies and undergo an extensive training program in collaboration with us and their high school.
Vår Energi cheers for the apprentices! We are excited to be able to provide young people practical training and experience from oil and gas production, and how it is to work offshore.
– I had butterflies in my stomach on my first trips offshore. There were so many new things; it was also my first time flying a helicopter. But also very exciting! apprentice Agnete Svanholm shares.
A little spontaneous, but the right choice to become an apprentice in the oil and gas industry
The 19 year old from Hammerfest has attended one year of Technology- and Industry (TIP), and one year of Chemistry Process at Hammerfest High School. She is now nearing the end of two years as an apprentice with Vår Energi on the Goliat Field Goliat-feltet.
– It was a little spontaneous when I decided to do TIP and Chemical Process. I have no relatives or friends who work in the oil industry. But I was not tempted to do any more general studies after secondary school, Svanholm says.
It was especially an open informational meeting at Vår Energis premises in Hammerfest that made her choose what to do.
– I think it was in the 10th grade or something like that, I attended an informational meeting at the Vår Energi building. It was a gathering of local businesses telling us about the different professions related to studies. This is where I was made aware of what it meant being a process operator on an oil rig. And all the choices I made after that was to become a certified process operator, she continued.
Even though it was somewhat spontaneous, Svanholm is convinced it was the right choice for her. Process operator is what she wants to be. At least to begin with!
– I have soon finished my apprenticeship to become a process operator. And of course I hope to be able to continue working as one. But I have also contemplated becoming an engineer sometime in the future. If I decided to do that I can always go back to school, but I think I want to work in the field before doing that, says Svanholm.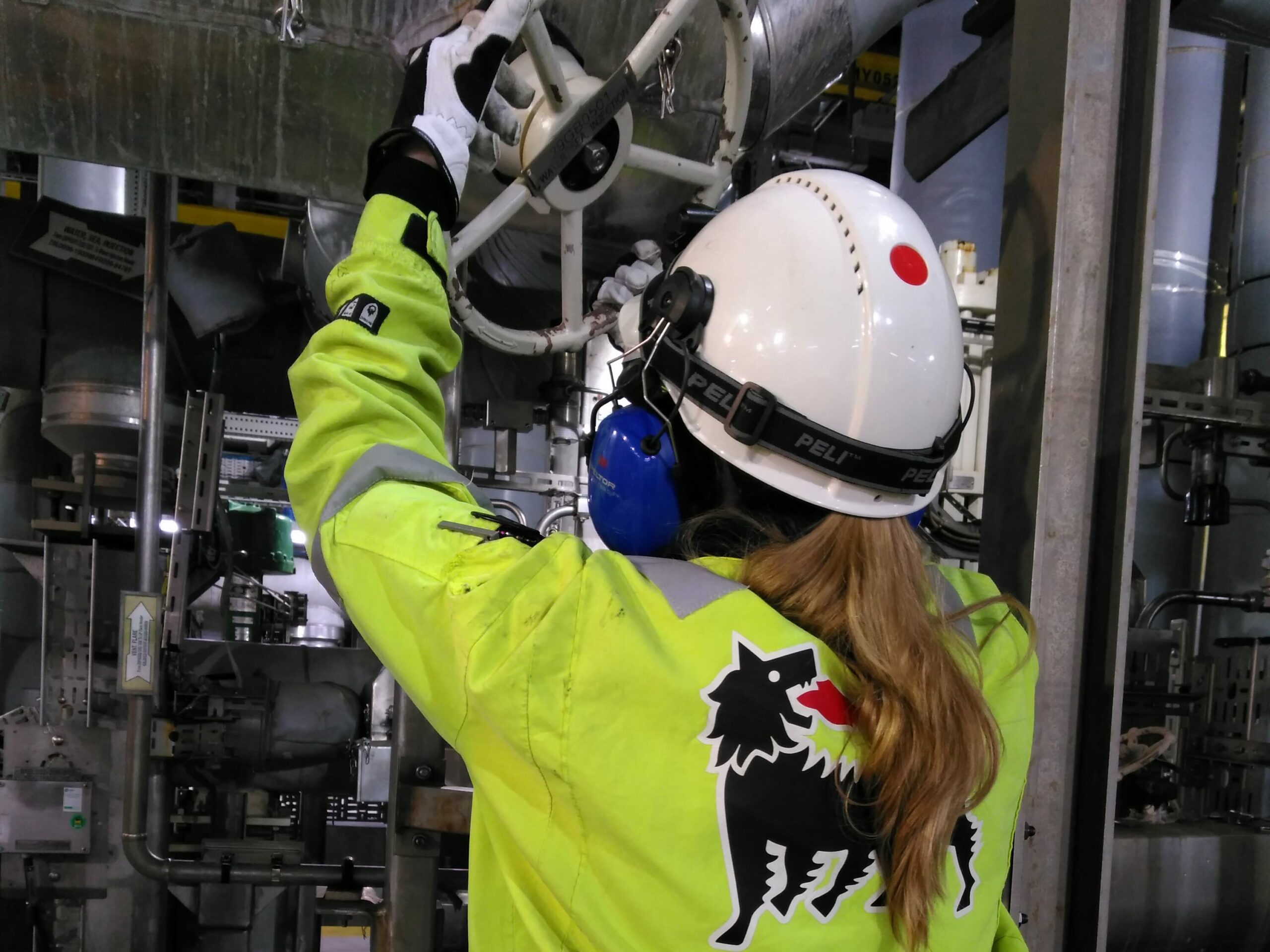 – People notice I am a girl and that I work offshore and they think it is cool
When Svanholm is out on the rig, she works with tasks that are a part of being a process operator. Together with an assigned supervisor she is assigned different responsibilities that includes process analysis in the control room and troubleshooting the different operations on the rig. Along the way she hands in assignments to her supervisor, who she also works with when she is off the rig.
– I work two weeks "on", and 4 weeks "off", which is basically the offshore standard. When I am "off", I have most of the time off, except for a few assignments for my supervisor on Goliat and some courses once in a while. When I am "on", I work 12 hours, with breaks of course. It works surprisingly well, and you very quickly get used to the "offshore lifestyle", she says.
Even though the oil industry is becoming more diverse and equal, the balance of sexes are still off. This is something Vår Energi works to change. Svanholm shares that as a young woman working in the oil industry she is met with a lot of positivity.
– People think it is cool that I work offshore. I have had a lot of positive comments, something I especially noticed when I did a lecture at an educational fair. A girl came up to me after the lecture and asked me how it was to work in the oil industry as a girl. It felt really nice that I perhaps could inspire her, Svanholm tells us.
At Vår Energi we are also inspired by Svanholms determination and engagement! We think it is awesome that she chose vocational studies, chose to work in the oil industry and applied for an apprenticeship with us! We wish her good luck at the end of her apprenticeship and are excited to follow her in the future.