5 January 2023
What is it like to participate in our graduate program?
Graduate-student, Filip Sandberg from Lillesand, shares his experience with the graduate program in supply chain management at Vår Energi.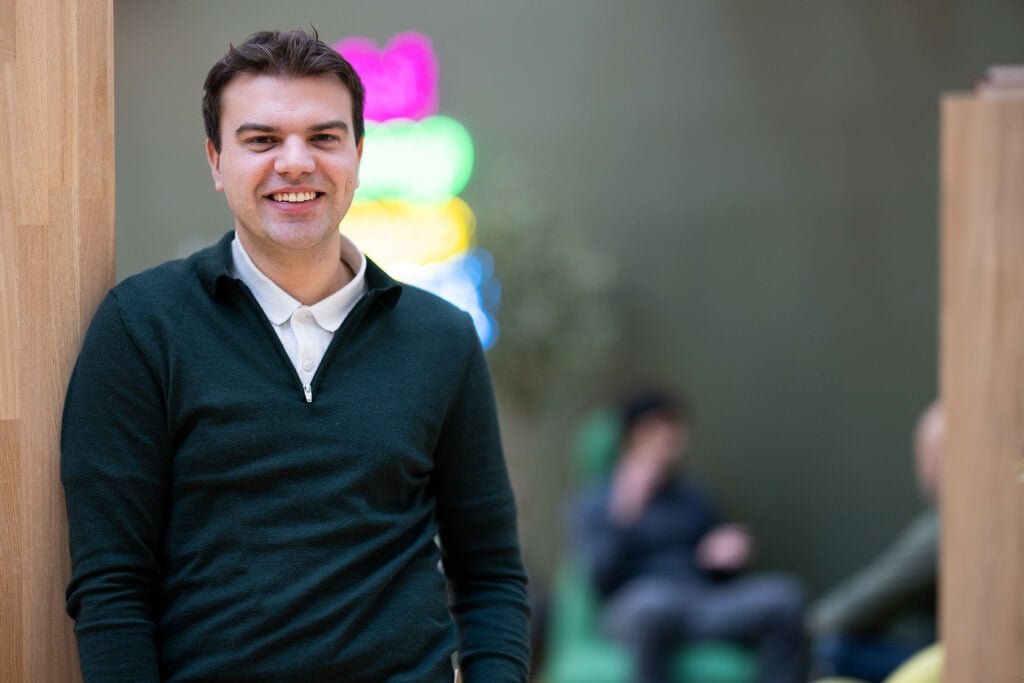 Vår Energi has an extensive graduate program with 10-20 graduate positions across different departments within the company. Students, either between bachelors or masters degrees, or who have begun their masters, have the opportunity to intern a position for 12-18 months, with the option for changing projects and close follow-up. The objective is for the students to find their place with us, a match for both their expertise and wishes.
– What is great about the Vår Energis graduate program is that it is a program. By being a part of a program, I have the opportunity to explore different sections of my professional field, before I at the end will asses together with my leaders where I would like to be placed, says graduate-student Filip Sandberg.
The 24 year old is a part of a 18 month long graduate program in supply chain management. Because the department of supply chain management includes several different professional fields, Sandberg will have the opportunity to intern for 6 months in the various fields; Governance & Compliance, Inventory, and Contracts.
When work and education goes hand in hand
– I actually finished my masters degree halfway through the graduate program because I studied in France, and the study plan is a bit different there. But I can already see there is so much from my studies I can use in my everyday life at Vår Energi, explains Sandberg.
– I think I have found a good match with my degrees, this position and the company!
In addition to a soon finished masters degree in supply chain management, Sandberg has a bachelor's degree in business law which is highly useful, especially for contracts and follow-up of supply chains.
– I think I have found a good match with my degrees and this position, and the fact that I am given the time to figure out what I want and where I want to go is great. I want to stay in the oil- and gas industry, and with Vår Energi, but exactly where in supply chain management I will assess after the program, Sandberg says.
Sandberg, originally from Lillesand, studied at BI in Oslo first, then in Nantes, France. Despite coming to Stavanger for the first time in the fall of 2022, he has decided that this is where he wants to stay.
– There is something about making use of all the years of studies right away. Everything you have worked for is actually directly transferable, he says.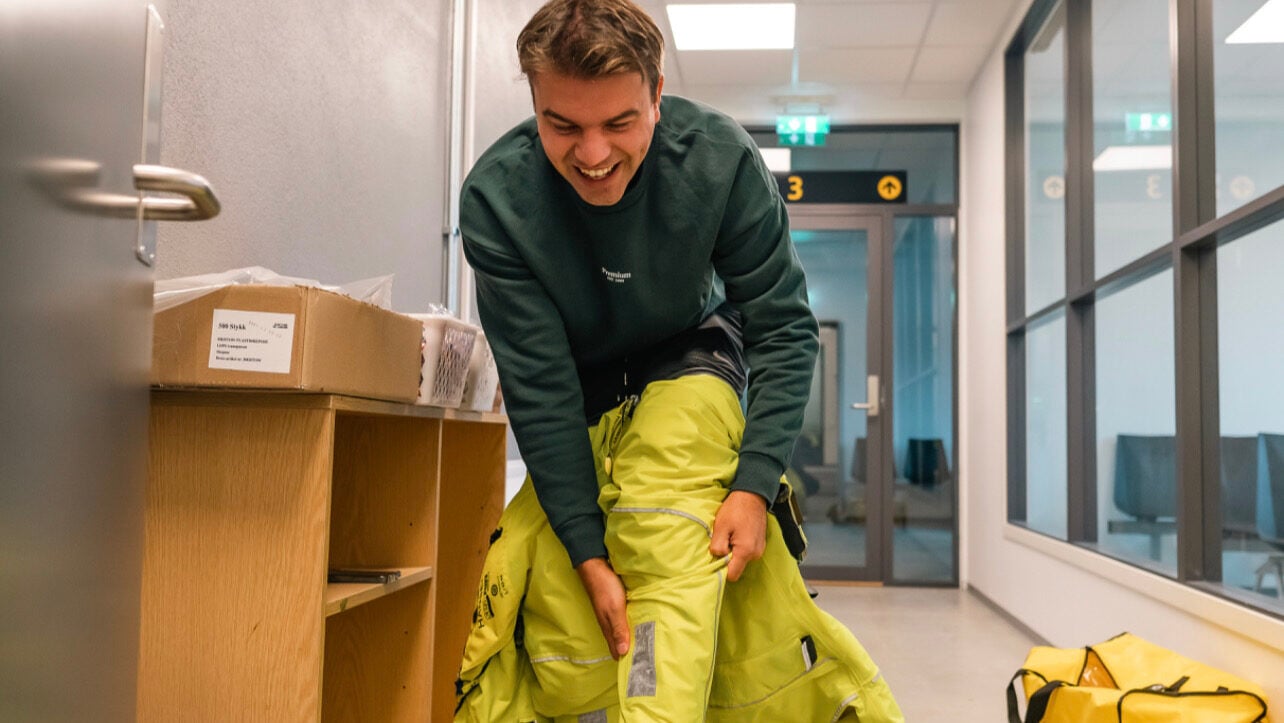 Recommend graduate program
– I love to play football and noticed they had a company team here. My ambition has always been to join, but there have been so many social activities and events in addition to work and finishing my masters degree, that I have not gotten around to it yet. The transition from a new job and new place has been great, Sandberg tells.
A lot of the activities are related to SPIRE, he tells us, who along with the department he is interning with, has welcomed him from the first day.
– SPIRE offers a great social environment, which is how I got to know all the other graduate students in addition to several other employees across departments. It was also great to see such diversity and the international environment. I love to travel and get to know new cultures and languages, so this was perfect for me, he continues.
When asked what he would recommend others students who are figuring out the road ahead and considering graduate positions and how to get experience, Sandberg says confidently:
– If there are two things I would recommend, it is; 1. Get your education or exchange abroad. This will make you comfortable with English as a working language, and your experience will be more relevant for companies with international business. 2. Look for a graduate program, where the objective is personal growth.
We are excited to follow Sandberg's development, and hope to see him at the next football practice!