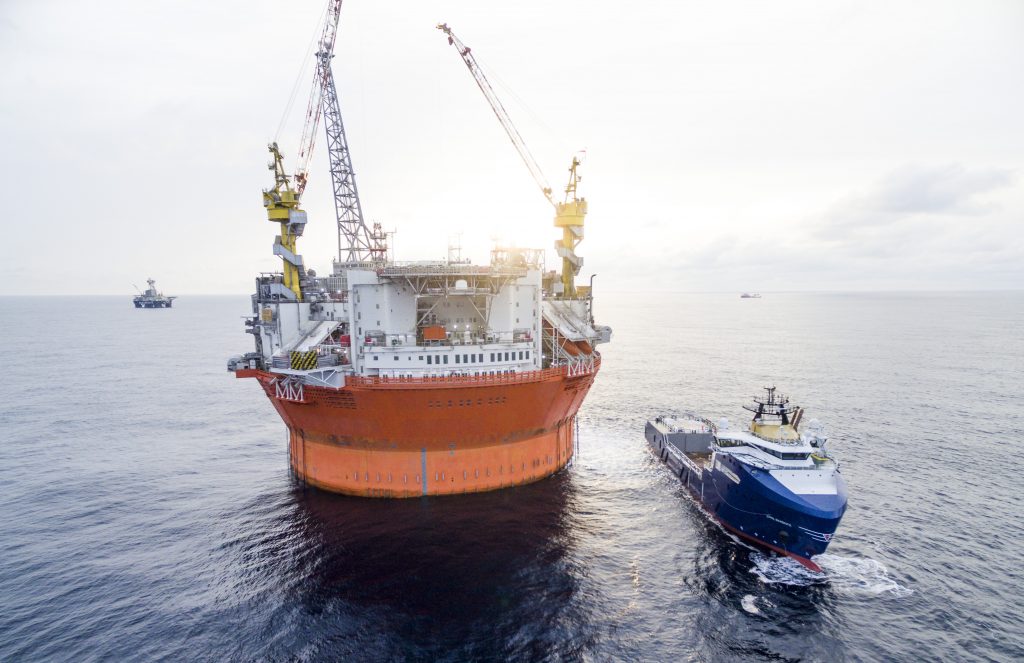 12 March 2016
Eni starts production of Goliat
Goliat is the first oil field to go into production in the Barents Sea 
Eni has started production from the Goliat field located in Production Licence 229, which is 85 kilometres northwest of Hammerfest in an ice-free area in the Barents Sea offshore northern Norway.
Goliat is the first oil field to come on stream in the Barents Sea and is being developed using the largest and most sophisticated floating cylindrical production and storage (FPSO) concept in the world. The platform has a storage capacity of almost one million barrels and was built using the most advanced technologies available in order to meet the technical and environmental challenges linked to Arctic offshore operations.
The field will produce 100,000 barrels of oil per day (65,000 boed net to Eni). The field is estimated to contain about 180 million barrels of oil.
Production will be facilitated using a subsea system consisting of 22 wells (17 of which are already completed). There are twelve production wells, seven water injectors and three gas injectors. The Goliat project is utilising leading edge technologies to minimise its impact on the environment. The field is supplied with hydro-generated electricity from the mainland by means of a subsea cable. This reduces CO2 emissions by 50% compared with other solutions. Produced water and gas will be re-injected into the reservoir.
The start-up of production from Goliat is an important milestone in Eni's growth strategy and will make a significant contribution to the company's cash flow.
Eni holds a 65% stake (as operator) in Production Licence 229. The Norwegian company Statoil holds the remaining 35%.
Eni, operating through its subsidiary Eni Norge AS, has been present in Norway since 1965. The company has interests in both exploration licences and producing  fields such as Ekofisk, Norne, Åsgard, Heidrun, Kristin, Mikkel and Urd, with a total production in 2015 of 106,000 boed.
Press photos and footage from the Goliat project:
http://newson.no/web/goliat/goliat-on-stream/