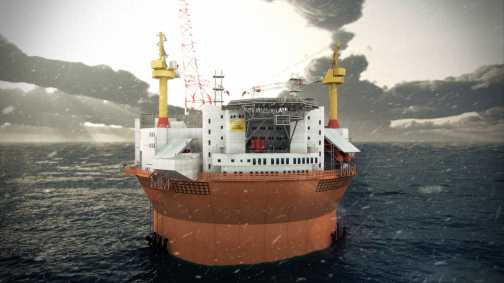 30 October 2014
Eni Norge awards service contract to Eureka
Eni Norge awards a contract to Eureka for services related to the Goliat platform.
Eureka shall provide support to Eni Norge regarding service, overhaul and repair of pumps and related equipment, including but not limited to the following services:
• Installation, commissioning and start-up assistance
• On-site services
• Onshore services
• Spare parts
• Training
The agreement is valid for three years with an option for two plus two year's extension period. Eureka Pumps AS is a Norwegian pump supplier with more than 35 years of experience in the oil and gas industry. The headquarters is located in Oslo, and the company also has offices in Kristiansund and in Tanager outside Stavanger.
About Goliat
Goliat will be the first oil field to come on stream in the Barents Sea. The field will be developed with a FPSO – a floating production, storage and off-loading platform. Eni Norge is operator for the field and has a 65 percent owner share. Statoil is partner and owns the remaining 35 percent.