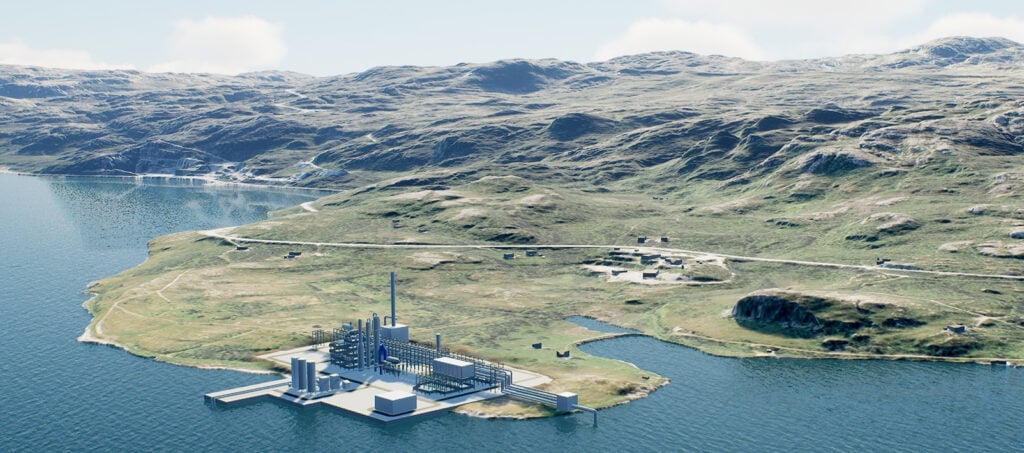 9 September 2021
Vår Energi enters cooperation agreement for production of carbon neutral ammonia in Hammerfest
Vår Energi is partnering with Equinor and Horisont Energi to explore the possibilities for producing blue ammonia from natural gas, with CO2 capture and storage, in Hammerfest.
The project could become an important step in achieving our ambitious climate goals and transition in more carbon neutral direction. Furthermore, as resources owner, we are committed to effective resource management and value creation in the region, says Bjørn Thore Ribesen, VP Field Development and Projects in Vår Energi.
Vår Energi is the operator of the Goliat and Alke licenses in the Barents Sea. Goliat is mainly an oil field, but also holds natural gas currently being reinjected into the reservoir. Total recoverable resources in Alke and Goliat amount to about 25 billion standard cubic meters of gas.
Vår Energi has explored various alternatives for producing gas resources from these licenses. The potential for an ammonia plant has been included in our studies over the past year. This agreement strengthens our ambitions for a gas evacuation solution in the region, Ribesen says.
The Barents Blue Project
The cooperation agreement builds on Horisont Energi's concept The Barents Blue Project. The project may entail Alke and Goliat gas resources being brought onshore in Hammerfest via pipeline. There, natural gas will be converted into carbon neutral blue ammonia by capturing and depositing CO2 in reservoirs under the seabed in the Barents Sea.
In addition to possessing valuable gas resources, Vår Energi also has solid experience and expertise related to the Barents Sea subsurface. This will be essential for developing good solutions for CO2 storage in the future, Ribesen points out.
Through the cooperation agreement the partnership aims to mature a technical and commercial solution. This will form the basis for further studies and a potential investment decision.
Ammonia is used on a large industrial scale in areas such as chemical industry and production of artificial fertilizers. Carbon neutral ammonia could potentially become a key energy carrier within maritime transportation in the future.
For more information:
Andreas Wulff
Communication Manager, Vår Energi
+47 92 62 67 59
andreas.wulff@varenergi.no