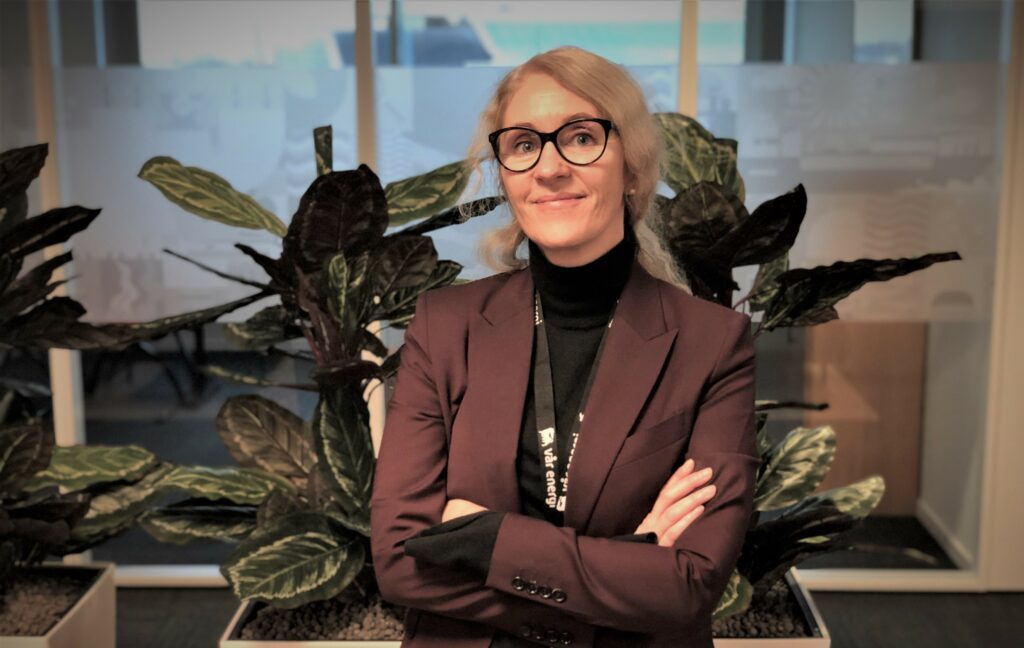 26 January 2022
Building strategic cooperation between suppliers 
Vår Energi takes action to strengthen supplier cooperation in new contract on fabrication and installation of subsea equipment. The new collaboration model will ensure increased efficiency and environmental benefits.   
The ongoing tender for a new contract on fabrication and installation of subsea equipment for the company's entire operated portfolio, facilitates for suppliers to deliver joint solutions in a three-party cooperation. The approach is in contrast to the more traditional model with several separate sub-contracts. 
We believe strategic cooperation between suppliers will lead to improved and more efficient end-solutions. Early involvement in projects secure more efficient planning and implementation. We also believe that the model will provide added value for all parties, as well as contribute to a sustainable development, says Annethe Gjerde, VP Procurement & Contracts in Vår Energi. 
As a leading a leading independent upstream oil and gas company on the Norwegian Continental shelf (NCS), Vår Energi is seeking increased overall cooperation with suppliers throughout the value chain with a clear ambition of facilitating more sustainable and efficient production of oil and gas. 
We are continuously seeking ways to work smarter. We see that a broader, long-term and more open collaboration between suppliers and operators reduces costs and increases efficiencies," says Torger Rød, CEO of Vår Energi.

"We believe simplification, standardization, and continuous improvement will lead to a more sustainable production of oil and gas".  
Vår Energi's plans calls for a high level of activity on the NCS in the coming years. New discoveries in the North Sea and the Barents Sea, and the life-extension of the Balder field are examples of projects that will create exciting opportunities for the supplier industry in coming years. 
The contract for the fabrication and installation of subsea equipment is scheduled to be announced during the first quarter of 2022. 
About Vår Energi
Vår Energi is a leading independent upstream oil and gas company on the Norwegian continental shelf (NCS). We are committed to deliver a better future through responsible growth based on over 50 years of NCS operations, a robust and diversified asset portfolio with ongoing development projects, and a strong exploration track record. Our ambition is to be the safest operator on the NCS, the partner of choice, an ESG leader and a net-zero producer (Scope 1 and 2) by 2030.
Vår Energi has more than 900 employees and equity stakes in 36 fields producing net 247,000 boe per day in the third quarter of 2021. Headquartered outside Stavanger, Norway, we are owned by the energy company Eni (69.85%) and the energy-focused private equity investor HitecVision (30.15%).
For more information
Andreas Wulff, Communication Manager 
Mobile: +47 926 16 759 
Email: andreas.wulff@varenergi.no 
This announcement may include projections and other "forward-looking" statements within the meaning of applicable securities laws. Any such projections or statements reflect the current views of Vår Energi AS ("Var Energi") about further events and financial performance. No assurances can be given that such events or performance will occur as projected and actual results may differ materially from these projections. Var Energi undertakes no obligation to publicly release any revisions to these forward-looking statements to reflect events or circumstances after the date of this announcement.