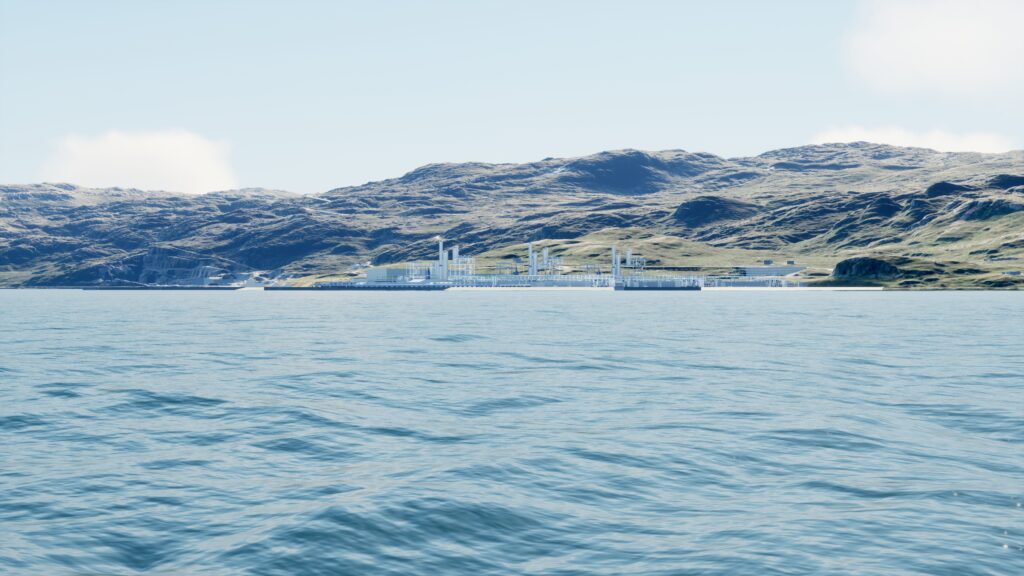 1 February 2023
Vår Energi withdraws from Barents Blue
Horisont Energi enters into partnership with Fertiberia to join the Barents Blue project. Simultaneously Vår Energi and Equinor withdraw from the projectas the cooperation agreement expires on 31th January 2023.
This decision will not impact Vår Energi's position in the Barents Sea, and the work to find a comprehensive gas export solution continues.
In recent years, Vår Energi has investigated various alternatives for exporting the gas resources discovered in Alke and Goliat, west of Hammerfest. The company decided to join the Barents Blue collaboration project in 2021, following efforts initiated by Equinor and Horisont Energi to establish an ammonia factory in Hammerfest, including CO2 capture and storage. The purpose was to explore tie-in of the Alke and Goliat gas resources to Barents Blue while also contributing to a more comprehensive solution for the region overall.
The partnership has worked actively to reach a concept decision, but the overall situation has led to the decision to seek other solutions. Vår Energi EVP Project Development & SCM, Atle Reinseth says:
We have great faith in the Barents Sea as a petroleum province. However, after thorough assessment of the project and our overall portfolio, we have concluded that it is no longer appropriate to proceed with the Barents Blue concept. Development of the proven resources in the region, including Goliat, Alke and Lupa, will require an export solution with greater capacity than what we deem realistic within the scope of the project. We would like to thank Equinor and Horisont Energi for the collaboration and wish the operator all the best in further maturing Barents Blue.
Vår Energi remains steadfast in its ambitions for the Barents Sea, with continued exploration, further development of the Goliat field and efforts to establish an optimal solution for gas exports. Vår Energi EVP Exploration & Production, Rune Oldervoll explains:
Our goal is to establish an export solution for gas in the Barents Sea with the capacity to both utilise proven resources, as well as contribute to a larger area solution for further development and value creation in the region. Cooperation between the players in the region and the authorities is the key to this. Establishing sufficient export capacity can give new momentum to our northernmost petroleum province, increase value creation on land and strengthen the energy supply to Europe in the long term.
Vår Energi will continue to investigate other development solutions based on previous work in cooperation with relevant parties.
Contact person
Andreas Wulff
VP Communications
0047 926 16 759
andreas.wulff@varenergi.no