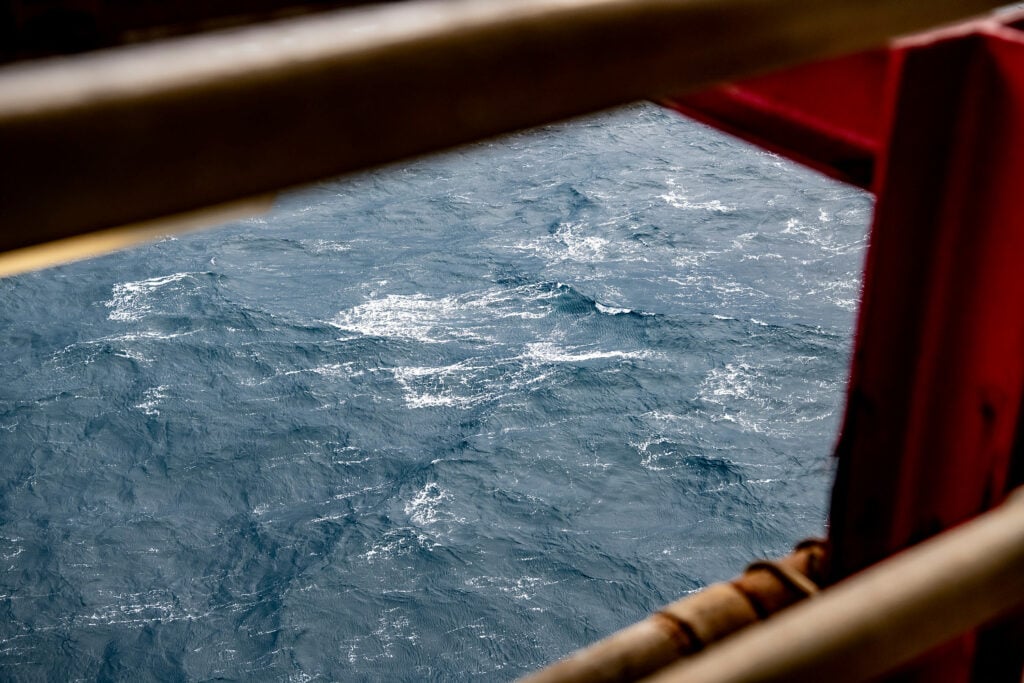 23 June 2023
Vår Energi to acquire Neptune Energy's Norwegian oil and gas assets to accelerate growth and value creation on the NCS
Vår Energi ASA has entered into an agreement with Neptune Energy Group Holdings Limited to acquire 100% of the shares of Neptune Energy Norge AS for a cash consideration based on an agreed enterprise value of USD 2.275 billion (the "Transaction") to accelerate growth and value creation as a leading E&P independent on the Norwegian Continental Shelf (NCS). 
In conjunction with the Transaction, Eni S.p.A ("Eni") has agreed to acquire the remaining assets of Neptune group outside of Norway and Germany in a separate transaction. Completion of both transactions is inter-conditional.
The Transaction will add scale, diversification and further longevity to Vår Energi's portfolio. It is in line with the plan for growth and value creation, path to ESG leadership and attractive distributions presented at the 2023 Capital Markets Update. The acquired assets are complementary to Vår Energi's current portfolio and highly cash generative with low production cost and limited near-term investments. The Transaction will strengthen the Company's position in all existing hub areas and combine two strong organisations with extensive NCS experience. It will be financed through available liquidity and credit facilities and is expected to strengthen future dividend capacity.
Transaction rationale and highlights
Ownership in 12 producing assets, three of which are operated by Neptune Norway and seven by Equinor, leading to an increase in operatorship and further strengthening the partnership between Vår Energi and Equinor
Adding 67 kboepd of daily production for Q1 2023,

~

265 mmboe of 2P reserves (ASR 2022) and several near- and medium-term growth opportunities
Material gas share in the portfolio amounting to 62% of production in Q1 2023
Ownership in the strategically important Snøhvit gas field and the associated Melkøya LNG plant, amplifying Vår Energi's position in the Barents Sea Area with access to a longevity asset expected to produce towards 2050 and ownership in the only existing gas export infrastructure in the area
Strong hub strategy alignment across the Neptune Norway portfolio with increased presence and ownership in the Njord, Fram and Gjøa areas
Attractive pipeline of early-phase projects including Dugong, Blasto, Echino South and numerous infrastructure-led exploration (ILX) opportunities around existing hubs
A highly competent organisation of

~

300 FTEs to be fully integrated in the Vår Energi organisation
Strong HSSE statistics on operated assets
Strengthened ESG position and credentials through existing assets and ongoing electrification projects
A highly cash generative portfolio strengthening future dividend capacity, with low opex and limited near-term capex and decommissioning costs
Vår Energi expects to realise USD

~

300 million in synergies over time, from a robust development and exploration portfolio, improved asset utilisation and commercial optimisation of the gas sales strategy
Torger Rød, the CEO of Vår Energi.
Neptune Norway is a perfect fit. It will add production of high-value barrels and an asset portfolio supporting long-term sustained value creation and underpin our plan to increase production by more than 50% by end-2025, while significantly reducing unit production cost. The acquisition will strengthen our position in core areas, support continuous asset optimisation and increase operatorships, while providing attractive early phase projects and exploration opportunities. We will also bring together two strong teams to realise our full potential.
Proforma estimated figures for Vår Energi and Neptune Norway combined show a production of 281 kboepd oil in the first quarter of 2023 and year-end 2022 2P reserves of ~1.3 billion boe. The gas share of proforma reserves was 32%. Proforma estimated emission intensity for the full year was 2022 ~6 kg CO2/boe and production cost was USD ~12.5 per boe.
Transaction structure and completion
Neptune group is a leading independent E&P company with operations in the North Sea, Germany, North Africa, Indonesia and Australia. Neptune Group, from which the assets in Germany will be carved out, is owned by China Investment Corporation (CIC), funds advised by Carlyle Group and CVC Capital Partners and certain management owners.
In a separate transaction agreed in conjunction with the Transaction, Eni will acquire the remaining assets of Neptune group except for Norway and Germany (the "ROW Transaction"). Completion of the Transaction and the ROW Transaction are inter-conditional.
The effective date of the Transaction will be 1 January 2023, with expected completion in the first quarter of 2024, subject to the above-mentioned inter-conditionality and certain customary closing conditions, including regulatory approvals from competition authorities and the Norwegian Ministry of Petroleum and Energy and the Ministry of Finance.
Following completion of the Transaction, Neptune Norway will be merged into Vår Energi. All Neptune Norway employees will become employees of Vår Energi upon the consolidation of the two companies.
Strong alignment with Vår Energi's strategy towards 2025 and beyond
In the first quarter of 2023, Neptune Norway produced 62% gas and LNG, 27% oil and 11% NGLs, supportive of Vår Energi maintaining a strong commodity mix. Approximately 42% of the production came from operated fields. The 2P reserves as of end 2022 were 68% gas, 17% oil, 11% NGL and 4% condensate. Neptune Norway has participated in seven discoveries since 2019, including Echino South and Blasto, in which Vår Energi is a partner, and three operated discoveries in Dugong, Hamlet and Ofelia.
Operating cost averaged approximately USD 9 per boe in 2022, which, combined with limited capex and decommissioning costs following production start at Njord, Bauge and Hyme in the first half of 2023, is supportive of high future cash generation. Neptune Norway is actively pursuing low-carbon initiatives with Gjøa already electrified, Gudrun (Sleipner) set to be electrified from the fourth quarter of 2023, and Fram (Troll) in the process of establishing power-from-shore. PDOs for Njord and Snøhvit electrification were submitted in late 2022. In 2022, Neptune Norway's emission intensity for operated assets was approximately 2.4 kg CO2 per boe.
"Vår Energi and Neptune Norway share the same focus on safety and ESG leadership through low-carbon barrels and electrification. The acquisition will expand our hub strategy to new areas and key growth assets, including operatorship of Fenja, Duva and Gjøa, with significant potential for infill and infrastructure-led (ILX) activity. We will become a partner in the significant Snøhvit gas field and the Melkøya LNG plant, the only gas export infrastructure in the Barents Sea. We will also strengthen our partnerships with key NCS stakeholders across the portfolio, including Equinor," adds Torger Rød, the CEO of Vår Energi.
Financing
Vår Energi maintains a strong financial position and has significant flexibility with USD 3.8 billion in available liquidity as of the end of the first quarter of 2023. The total consideration will include customary adjustments for cash, debt and working capital as at December 31 2022. The Transaction will be financed through available liquidity including credit facilities and the Company will assess the optimal capital structure ahead of completion.
The over-the-cycle leverage ratio target of NIBD/EBITDAX below 1.3x is unchanged. The Company will maintain its dividend policy of distributing 20–30% of cash flow from operations after tax, and the approximately 30% distribution expected for 2023 remains unchanged.
Advisors
J.P. Morgan is acting as lead financial advisor to Vår Energi on the Transaction. SpareBank 1 Markets AS is acting as financial advisor, Advokatfirmaet Schjødt AS is acting as legal counsel, and Deloitte as finance and tax advisor to the Company. Capient AS is acting as investor relations and communications advisor.
Webcast
Vår Energi's CEO Torger Rød and CFO Stefano Pujatti will today, 23 June, at 10:00 CEST host a webcast followed by Q&A.
You can follow the presentation via webcast with supporting slides available on: https://events.webcast.no/vaar-energi/TxBh8HyRnRpZ8Crk7i39/RY8RFFAXiglbTnvrZDK9
About Vår Energi
Vår Energi is a leading independent upstream oil and gas company on the Norwegian continental shelf (NCS). We are committed to deliver a better future through responsible value driven growth based on over 50 years of NCS operations, a robust and diversified asset portfolio with ongoing development projects, and a strong exploration track record. Our ambition is to be the safest operator on the NCS, the partner of choice, an ESG leader with a tangible plan to reduce emissions from our operations by 50% within 2030.
Vår Energi has more than 900 employees and equity stakes in 39 fields and the company produced net 220,000 boe per day in 2022. We have our headquarters outside Stavanger, Norway, with offices in Oslo and Hammerfest.
About Neptune Group
Neptune is an independent global E&P company with operations across Europe, North Africa and Asia Pacific. The business had production of 135,000 net barrels of oil equivalent per day in 2022 and 2P reserves at 31st December 2022 of 552 million barrels of oil equivalent. Neptune aims to store more carbon than is emitted from its operations and the use of its sold products by 2030. The Company, founded by Sam Laidlaw, is owned by CIC, funds advised by Carlyle Group and CVC Capital Partners and by certain management owners.
More information: www.neptuneenergy.com
Contact
Investor relations
Ida Marie Fjellheim, Head of Investor Relations
+47 90509291
Media relations
Andreas Wulff, Communication Manager
+47 92616759