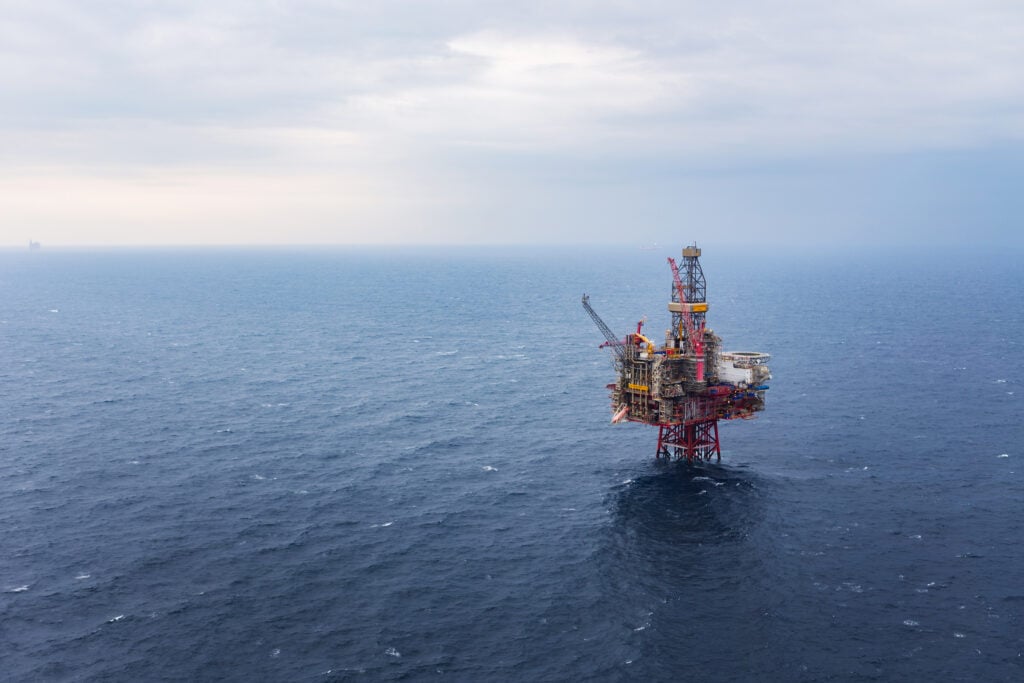 24 October 2023
Vår Energi reports third quarter 2023 results 
Vår Energi delivers strong financial performance, material dividend distribution and is on plan to deliver high growth and value creation. 
 Strong financial performance  
Total income in the quarter was USD 1 621 million, an increase of 13% from the second quarter 

 

Achieved realised price of USD 85 per boe in the quarter with gas price realisation USD 27 per boe above spot market 

 

Cash flow from operations (CFFO) was USD 975 million, an increase from USD 231 million in the previous quarter

 
 Attractive and predictable shareholder distribution  
Dividend of USD 270 million (NOK 1.204 per share) for the third quarter will be distributed on 16 November 

 

Dividend guidance of USD 270 million for the fourth quarter of 2023, bringing total full-year distribution to approximately 30% of CFFO after tax

 
 Delivering production and improved opex  
Production of 210 kboepd in the quarter, an increase of 4% from the second quarter 

 

On track to meet 2023 production guidance of 210-220 kboepd and exit the year at over 230 kboepd

 

Quarterly unit production cost at USD 14.0 per boe, below guidance of USD 14.5-15.5 per boe

 
 Safety and ESG leadership  
Continued safe operations with no serious incidents 

 

Rated A+ in Position Green's ESG100 ranking 

 
 On track for growth and value creation  
Good progress on portfolio of 11 development projects, including start-up of Breidablikk and Tommeliten ahead of schedule and on budget in October 2023

 

Balder X and Johan Castberg capex estimates revised, while maintaining targeted production start-up 

 

Three successful exploration wells in the quarter, year-to-date success rate of around 80%

 

Neptune Energy Norway acquisition expected to close first quarter of 2024

 

Production target increased to around 400 kboed by end-2025, inclusive of the Neptune assets and expected portfolio optimisation
Nick Walker, who joined Vår Energi as the new Chief Executive Officer (CEO) in September: 
We are on plan to deliver on our strategy for growth and value creation. I'm pleased to report strong financial results in the quarter supported by good performance at our operated assets and increased commodity prices. We continue to provide a stable and predictable dividend in line with strategy and our growth trajectory will give increased capacity to sustain this.

Vår Energi is one of the fastest growing E&P companies in Europe, underpinned by a portfolio of quality development projects that are making good progress towards completion. With Breidablikk and Tommeliten Alpha coming on stream ahead of schedule this month we reached a key milestone to deliver value accretive growth. Together with the Neptune Energy Norway acquisition, set to close in Q1 2024, our production is expected to double to around 400 kboepd by the end of 2025.
Webcast and conference call 
The company will today hold a webcast and conference call followed by Q&A at 10:00 CET hosted by CEO Nick Walker and CFO Stefano Pujatti. 
Click here to follow the webcast with supporting slides.
The report, presentation and webcast will be available here.    
Contact
Investor relations
Ida Marie Fjellheim, VP Investor Relations
+47 90509291
ida.fjellheim@varenergi.no  
Media relations
Andreas Wulff, VP Communications
+47 92616759
andreas.wulff@varenergi.no