10 February 2020
Vår Energi moves to LNG-powered shuttle tankers
Vår Energi secures access to two new LNG-powered shuttle tankers for crude oil shuttling in the North Sea and the Barents Sea.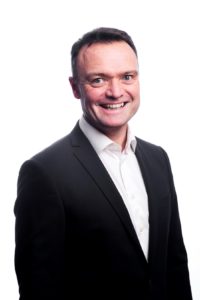 The new vessels represent considerable reduction in CO2 emissions.
– The agreement secures stable shuttle arrangements as well as a significant cut in emissions. With two brand new LNG-powered vessels, we are one step closer to more sustainable and environmentally friendly operations", says VP Safety & Sustainability in Vår Energi, Ove M. Helle.
Each vessel will be able to reduce CO2 emissions by 40 percent compared to conventional oil-fuelled shuttle tankers.
Vår Energi already uses a LNG-powered offshore supply vessel for the Goliat operations in the Barents Sea. The switch to LNG-fuelled tankers is a continuation of Vår Energi's long-term commitment to minimize the company's environmental footprint.
The shuttle tankers will be ready for operations in 2022.
The contracts are long-term time-charter contracts negotiated by Eni Trading & Shipping S.p.A and Knutsen NYK Offshore Tankers AS (KNOT).
Vår Energi is the second largest operator on the NCS, owned by the integrated energy company Eni (69.6 percent) and the Norway based leading private equity investor HitecVision (30.4 percent).
Contact:
Andreas Wulff
Communications and Public Relations Manager
Mobile: +47 926 16 759
Email: andreas.wulff@varenergi.no