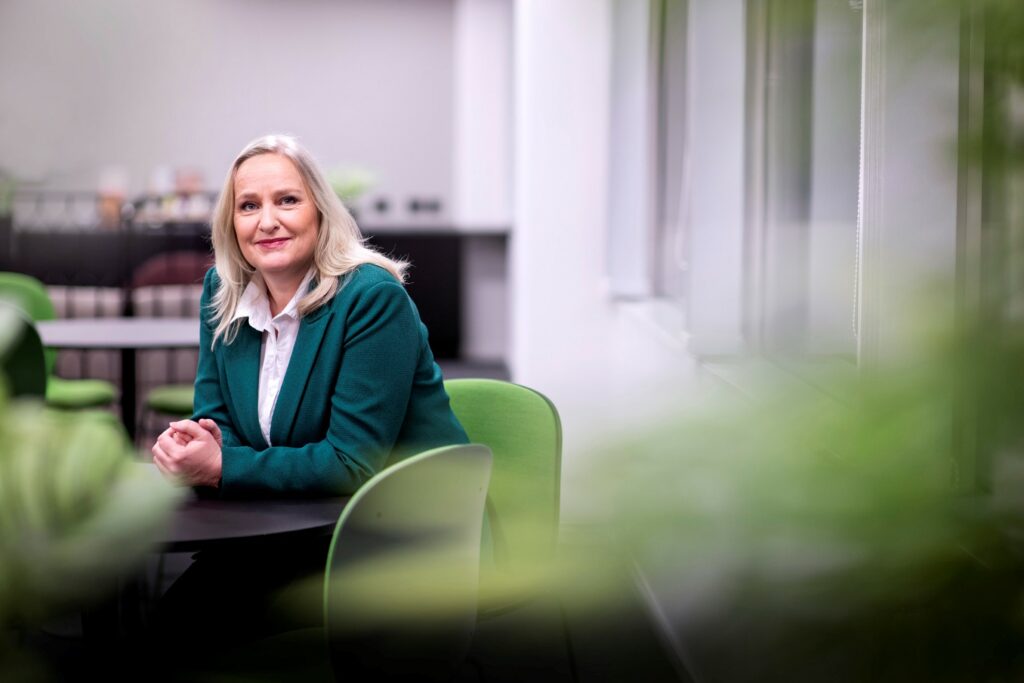 11 January 2022
Tone Rognstad joins Vår Energi
Vår Energi is pleased to announce that Tone Rognstad has joined the executive management team as VP People & Organization.
Rognstad comes from the position as VP for Project Management and Control at Equinor. She has gained extensive management experience from HR and organizational development during 15 years in various leadership positions at Equinor.
Prior to that, she worked for General Electric, both in Norway and internationally. Rognstad has a degree in banking and finance from BI Norwegian Business School.
"We have ambitious growth plans and the further development of our employees and the organization is a very important part of delivering on these ambitions," says Torger Rød, the CEO of Vår Energi.

"I am very pleased that Tone has agreed to join us. She has the right qualities and experience to meet tomorrow's requirements and expectations to a high-performing company such as Vår Energi."
Tone Rognstad says:
"Vår Energi is one of the most exciting oil and gas companies in Norway. The company is young but carries a proud legacy and pioneering spirit and has in a short time assumed a leading position with a clear path to sustainable growth. The ambitions, energy and the will to win suit me perfectly, and I really appreciate the Vår Energi commitment to a better future."
About Vår Energi
Vår Energi is a leading independent upstream oil and gas company on the Norwegian continental shelf (NCS). We are committed to deliver a better future through responsible growth based on over 50 years of NCS operations, a robust and diversified asset portfolio with ongoing development projects, and a strong exploration track record. Our ambition is to be the safest operator on the NCS, the partner of choice, an ESG leader and a net-zero producer (Scope 1 and 2) by 2030.
Vår Energi has more than 900 employees and equity stakes in 35 fields producing net 247,000 boe per day in the third quarter of 2021. Headquartered outside Stavanger, Norway, we are owned by the energy company Eni (69.85%) and the energy-focused private equity investor HitecVision (30.15%). To learn more, please visit varenergi.no.
For more information, please contact:
Andreas Wulff, Communication Manager
Mobile: +47 926 16 759
Email: andreas.wulff@varenergi.no
This announcement may include projections and other "forward-looking" statements within the meaning of applicable securities laws. Any such projections or statements reflect the current views of Vår Energi AS ("Var Energi") about further events and financial performance. No assurances can be given that such events or performance will occur as projected and actual results may differ materially from these projections. Var Energi undertakes no obligation to publicly release any revisions to these forward-looking statements to reflect events or circumstances after the date of this announcement.