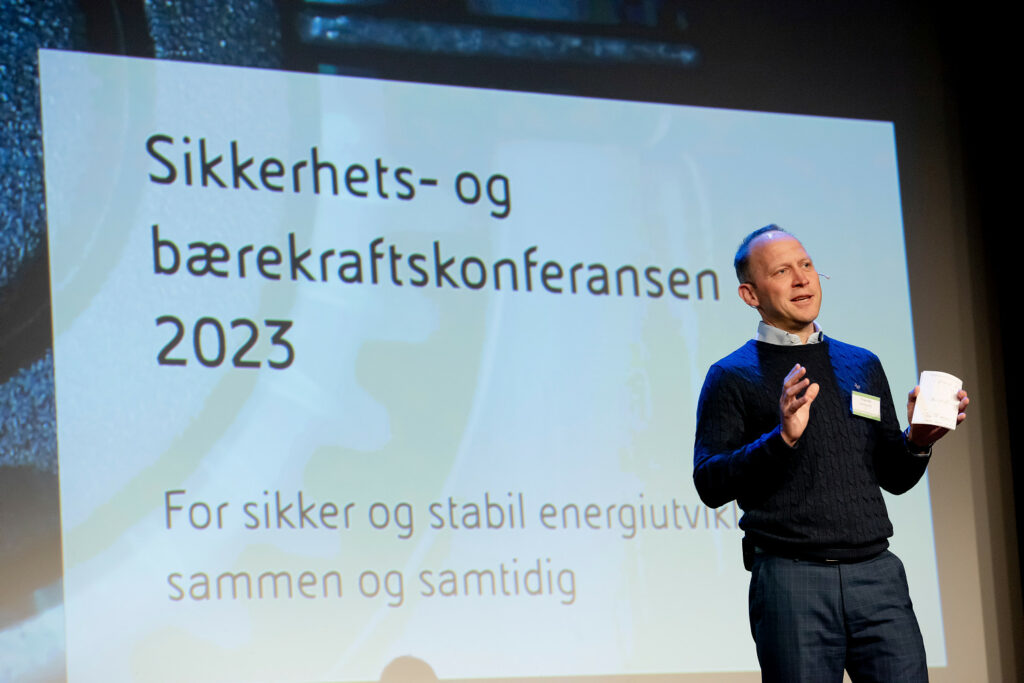 9 June 2023
Successful and important conference
Vår Energi hosted the annual Safety and Sustainability Conference in Stavanger.
The conference brings together industry and authorities for discussion and reflection on the topics of safety, security and sustainability.
Harald Birkevold led the conference on behalf of Vår Energi and for the near 200 participants from partners, suppliers and authorities and other friends from the industry.
CEO Torger Rød spoke about the current security situation and the company's long-term strategy and plans. Lieutenant Colonel Geir Hågen Karlsen and Police Superintendent Margaret Haavik from PST spoke about today's threat landscape, cyber attacks and threats to business.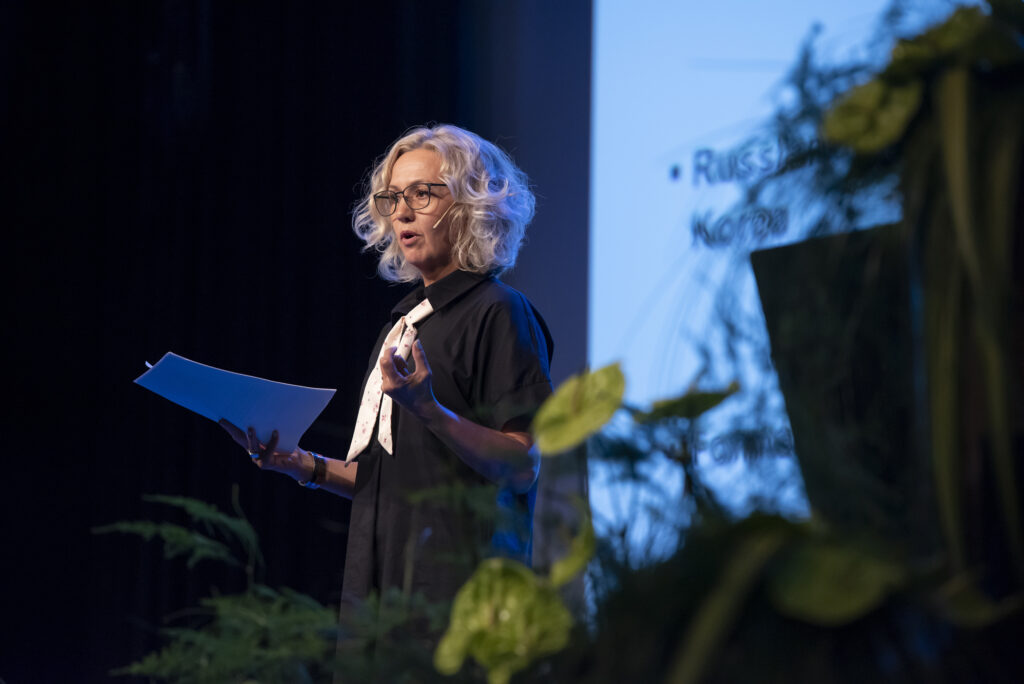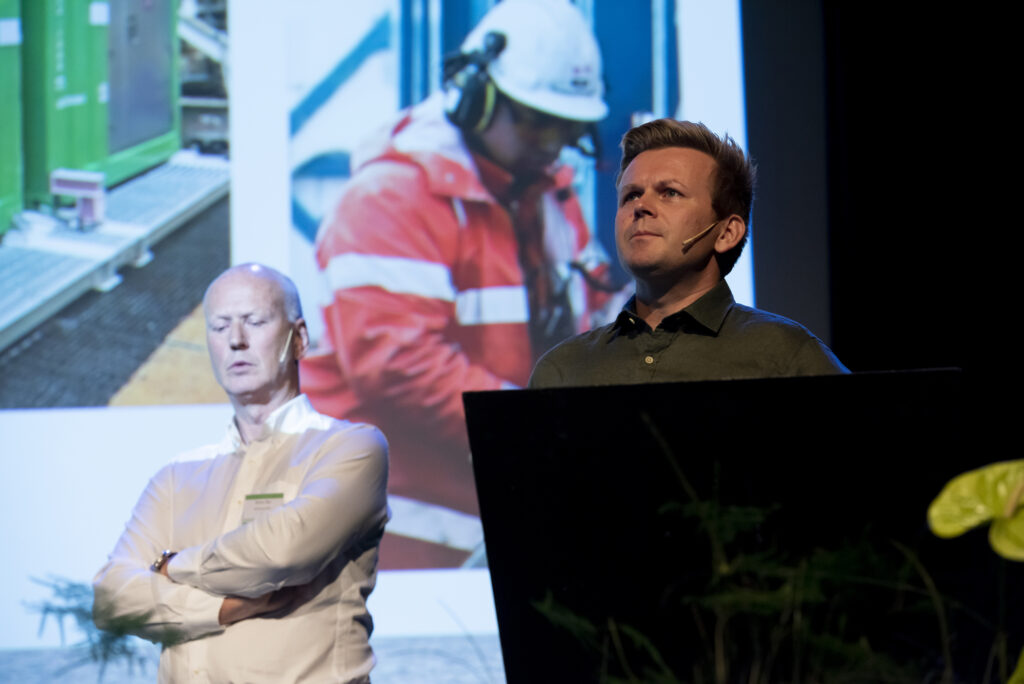 Chief Health and Safety Officer in Vår Energi Morten Øye and Safety Representative Egil Haugland talked about  activities offshore – including a live broadcast from the Balder field in the North Sea.
True to tradition, three companies were nominated for this year's Vår Energi Safety Award. All presented their work from stage:
ESS Support Services talked about securing personnel and equipment, food waste, safety culture and short-travel food.
Moreld Apply talked about, among other things, reusable storage, bulk purchasing and transport solutions.
CHC Helikopter Service talked about their engagement with rescue and emergency response, fuel reduction software, fuel recycling and biofuel.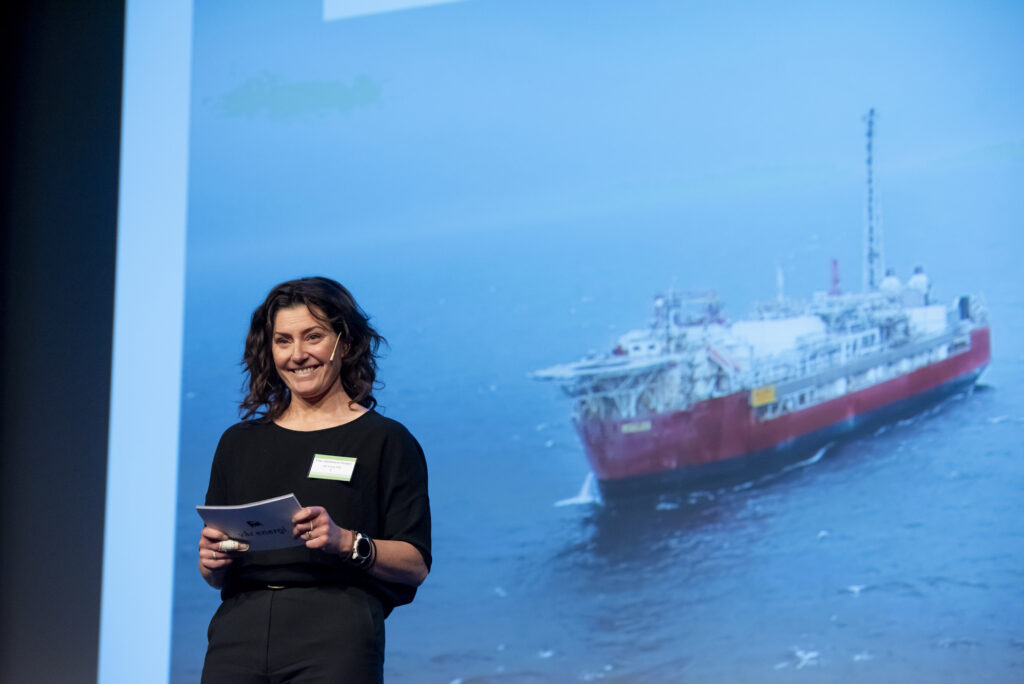 Ellen Waldeland Hoddel, SVP Safety & Sustainability in Vår Energi presented the award – which went to Moreld Apply.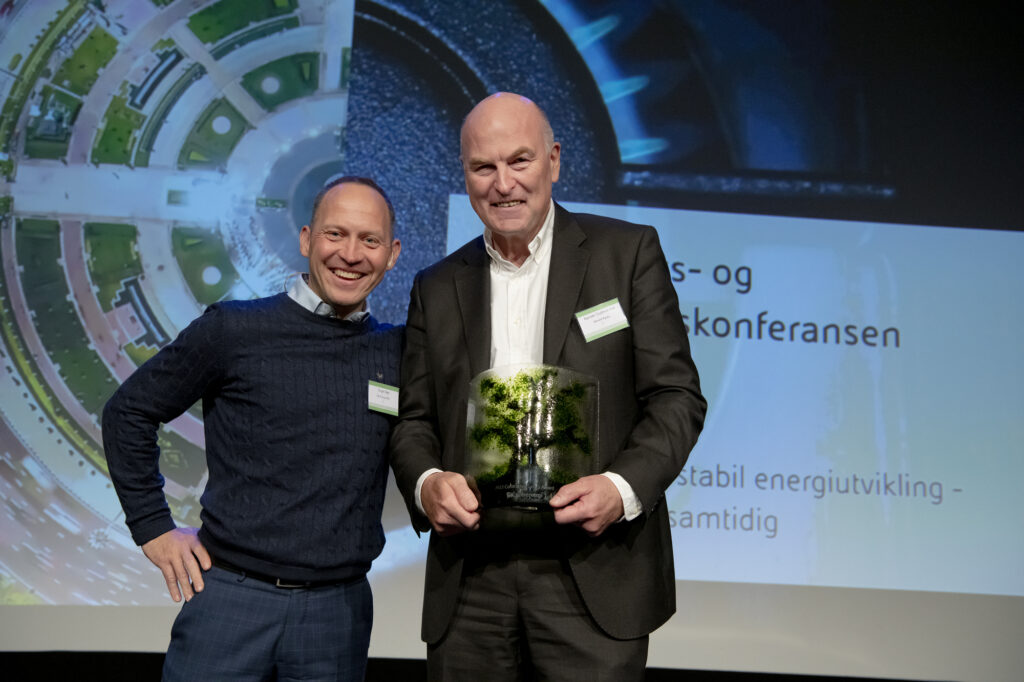 The jury's reasoning:
They put people first and focus on a visible, clear and supportive management. Both management and employees encourage a safe and good working environment
They are active users of the Always Safe
They dare to speak up!
They are active in learning from their own incidents, but also show that they proactively take responsibility for learning from their colleagues in other parts of the industry.
It is clear that ALL employees contribute to safety work
The company works actively to reduce waste and shows that they want to take care of the environment and society.
They help to create ripple effects through active recruitment and training of young people in the north
Over many years, they have shown that over time they are able to carry out work safely without seriously injuring anyone.
Congratulations!