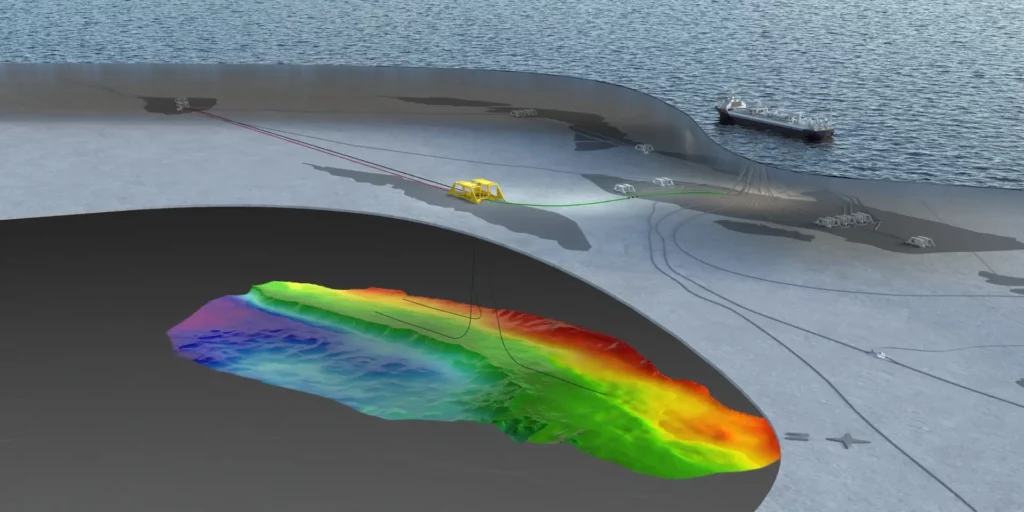 6 December 2022
Strengthening production in the Norwegian Sea
Vår Energi ASA and partners will develop the Verdande field to secure oil volumes which will extend the lifetime of the production vessel Norne in the Norwegian Sea. On behalf of the licence partners, the operator submitted Plan for development and operation (PDO) to the Ministry of Petroleum and Energy today.
The development of the Verdande field is in line with our strategy for long-term value creation from existing infrastructure and is a good example of optimal resource utilization. By utilizing spare capacity on the Norne vessel, the volumes can be produced in a cost-effective way, says Development Manager Norwegian Sea in Vår Energi, Tor Skjelby.
The development solution consists of a subsea template tied back to the Norne vessel via a new tubing. According to Skjelby, the project reinforces Vår Energi's investment in prioritized core areas on the continental shelf:
With the Verdande development, we confirm our commitment in the Norwegian Sea, while at the same time strengthening our position in the region. The development adds valuable volumes to our resource base, and supports our long-term growth goals.
Riple effects
Verdande will be operated and maintained as an integrated part of Norne. This includes activities at the operations base in Sandnessjøen, the helicopter base in Brønnøysund as well as the use of local suppliers providing engineering services and fabrication in the north of Norway.
In addition, the project will employ close to 1,300 man-years, spread over three years in the development period from 2023 to 2025, Skjelby adds.
On stream in three years
The Verdande field consists of the Cape Vulture and Alve Nordøst discoveries and is located in the Norwegian Sea around 300 kilometers southwest of Bodø. The discoveries amount to a total of 36.3 million barrels of recoverable oil equivalents and are scheduled to be put into production in the fourth quarter of 2025.
The investment for Verdande totals NOK 4.7 billion.
Licensees in Verdande: Equinor Energy AS – operator – (59.3 %), Petoro AS (22.4 %), Vår Energi ASA (10.5 %), Aker BP ASA (7.0 %), PGNIG Upstream Norway AS (0.8%).