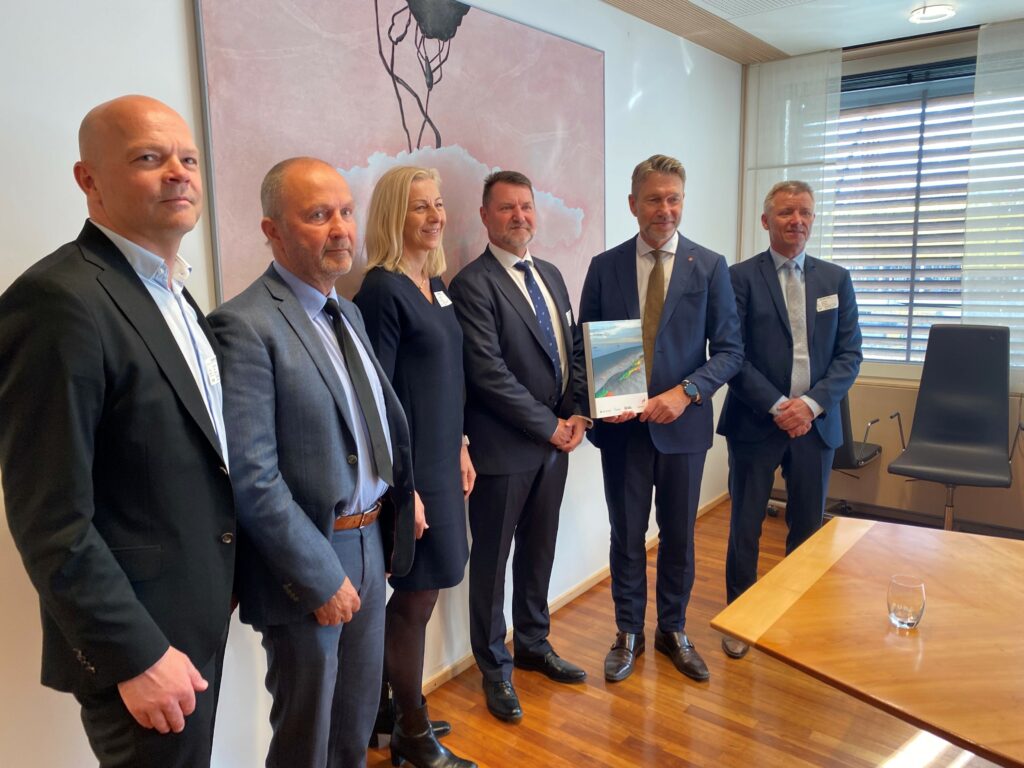 25 May 2022
New development project in the Norwegian Sea
Vår Energi and partners invests NOK 9 billion in the development of Halten East in the Norwegian Sea. The plan for development and operations was submitted to the Minister of Petroleum and Energy today.
 Together with Equinor (Operator), Spirit Energy and Petoro, Vår Energi is investing NOK 9 billion in the development of Halten East, which is comprised of several smaller discoveries and prospects close to the Åsgard field in the Norwegian Sea.
Halten East is a subsea development consisting of five subsea templates that will be tied back to the existing infrastructure on the Åsgard field.
VP partner-operated fields in Vår Energi, Ørjan Jentoft, says:
The development is in line with our hub-strategy and represents good resource utilization with high value creation, low development costs and low CO2 emissions. With Halten East we develop important gas volumes, which in turn will provide significant value creation – both for us as a company, for the welfare state of Norway as well as delivering energy to Europe.
Recoverable reserves in Halten East are estimated at around 100 million barrels of oil equivalent, 60 percent of which is gas.
According to a study by Bodø Science Park the national employment effects in the development phase of Halten East are estimated at slightly more than 3000 person-years of employment per year over five years in the period 2022-2029.
More than 90 percent of the Halten East investments go to suppliers in Norway. Contracts at a combined value of almost NOK 7 billion will be awarded.
Partners
Vår Energi AS: 24.60%
Equinor Energy AS: 57.70% (Operator)
Petoro AS: 5.90%
Spirit Energy AS: 11.80%
Halten East
Halten East consists of the Gamma, Harepus, Flyndretind, Nona, Sigrid and Natalia discoveries.
Halten East is a subsea development tied back to the Åsgard facilities and includes the installation of three subsea templates in the south, and two subsea templates in the north.
A total of up to ten wells are planned to be drilled.
The southern structures will be tied in to a 49-kilometre pipeline from Mikkel South to Åsgard subsea compressor manifold station (SCMS)
The northern structure will be tied in to a 22-kilometre pipeline from Natalia to SCMS.
Gas and oil/condensate are sent to Åsgard B for processing.
Produced gas is sent through the Åsgard Transport gas pipeline to Kårstø, and from there to Europe. Oil and condensate are stored at Åsgard C for export by tankers.