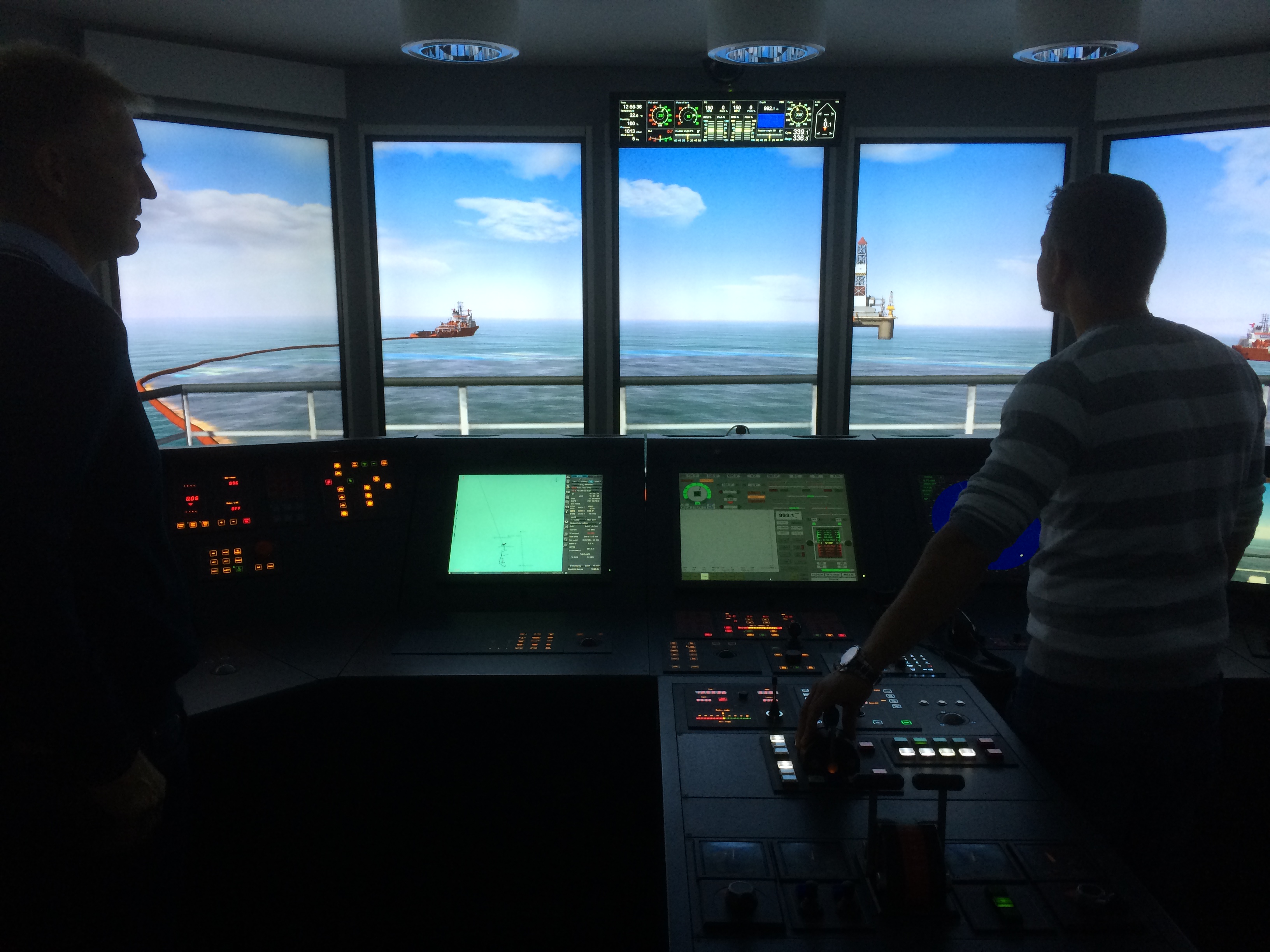 22 October 2014
New agreement guarantees training in oil spill contingency response in the dark
Eni Norge is entering into an oil spill contingency training agreement with the Nordkapp Maritime Training Centre in Honningsvåg. The centre will be the first in the world to employ simulators for oil recovery training in conditions of darkness.
The development of the Goliat field has considerably strengthened the oil spill contingency apparatus in West Finnmark, which is tailored to a large extent to conditions prevailing along the Finnmark coast. The Goliat contingency strategy can be employed for incidents on both local and national scales, regardless of whether the source of the discharge is a vessel or an offshore installation. The new agreement is an extension of this strategy, and is part of its continuous improvement.
Challenges in the dark
The monitoring and recovery of oil in conditions of darkness are issues that Eni Norge has been working to address for many years. The Nordkapp Maritime Training Centre has state-of-the-art simulators enabling the simulation of both the discharge and recovery of oil under demanding conditions, including in darkness. This is of special significance in the Arctic, where there is very little daylight during the winter.
The centre will also train both onshore and offshore personnel in how to obtain a joint situational understanding during a potential incident.
In three parts
The contract with the Nordkapp Maritime Training Centre has three parts:
1. Courses and training in oil spill contingency response.
2. Courses in towing to the crews of the standby vessel Esvagt Aurora and other vessels used by Eni Norge in connection with the Goliat project. This will involve training the crews in how to remove vessels which may be drifting on a collision course with the Goliat platform.
3. Courses in team coordination and training for personnel manning the Goliat platform, standby vessels and shuttle tankers to enable them to carry out loading and offloading operations to and from the platform as safely as possible.
The contract extends from 1 November 2014 for a period of three years, and contains a 2 + 2-year extension option.
Contact:
Andreas Wulff, External Communication Manager, Eni Norge, tel. mob. +47 926 16 759

About the Goliat field
Goliat will be the first oil field to come on stream in the Barents Sea. Eni Norge is operator of the field with a 65 per cent share. Statoil owns the remaining 35 per cent as partner.
The field is being developed using a floating production, storage and offloading platform (FPSO), and is planned to come on stream in the middle of 2015.