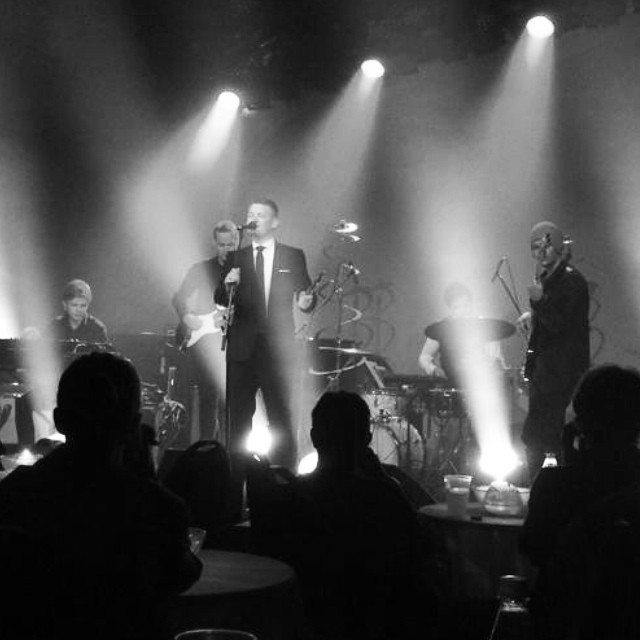 11 August 2014
The winner of Arctic Talent is Thebandcalledoh!
The inaugural winner of the Arctic Talent music award is Tromsø-based Thebandcalledoh! The Varanger Festival and Eni Norge are behind the award, which aims to assist the Norwegian and/or international launch of a young musician from Northern Norway.
The award is worth NOK 400,000 and will be used to fund launch activities for a period of one year. 
"Thebandcalledoh! impressed us with their stylish Arctic soul, and over the last few years have shown strong artistic integrity and a clear musical voice with a huge potential. The band's front man and vocalist, Frode Larsen, has emerged as one of Northern Norway's most interesting and distinctive vocalists, and the band's EP 'Lesson One' was received with a standing ovation, way back in 2011", writes the jury in its summing up, and continues: 
"In April this year, the newspaper Nordlys wrote that this band would become Northern Norway's next international export, and the unanimous jury could not have agreed more. The band has potential, a distinctive character and the will to break through at a national level – and internationally at some point. The jury believes that this year's Arctic Talent sponsorship will be able to help Thebandcalledoh! to achieve its great commercial and artistic potential in what is a very large market".
Eni Norge and the Varanger Festival congratulate Thebandcalledoh! on the award!
Read more about Thebandcalledoh!
The jury was made up of:
Maria Utsi (Festival Director, Varanger Festival), Andreas Wulff (External Communication Manager, Eni Norge), Hans Petter Haaland (General Manager, Haaland, Eidsvåg & Strøm), Ragnhild Dalheim Eriksen (Former director of Riddu Riddu), Brynjar Rasmussen (producer, Jazz Centre of Northern Norway), Fredrik Forssman (manager, Northern Norway Centre of Expertise for Rock Music) and Einar Idsøe Eidsvåg (consultant, Music Norway)
Arctic Talent is awarded by Eni Norge on behalf of the Goliat licence,  and the winner is selected by the Arctic Talent jury which is organised by the Festival. The jury is centred in northern Norway, but have contact with a network of expertise from a wide range of musical genres from Norway and abroad. The Varanger Festival is responsible for following up the winner.
For further information, contact:
Maria Utsi, Festival Director, Varanger Festival: +47 982 55 600
Andreas Wulff, External Communication Manager, Eni Norge: +47 926 16 759