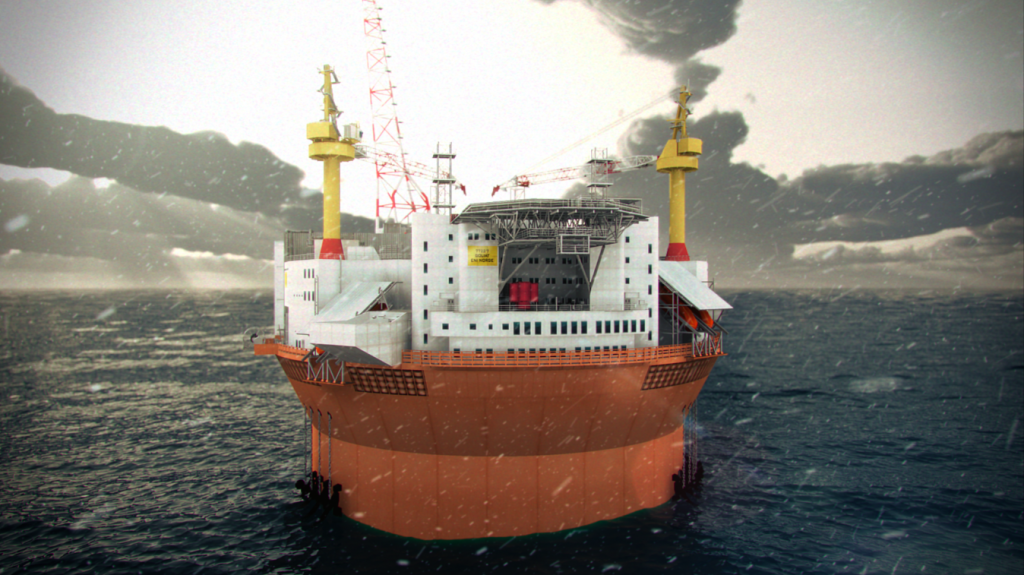 29 November 2013
Goliat well-equipped for the Barents Sea
Even storms, heavy sleet and snow squalls, icing, and several months of pitch darkness will not prevent the Goliat platform from carrying out safe and reliable oil production operations in the Barents Sea.
Goliat will be the first oil field to come on stream in the Barents Sea. Off-the-shelf systems are the exception in this project. Most are tailor-made and specially adapted to enable safe and reliable oil production under harsh weather conditions. This is why a lot of work has gone into evaluating and characterising weather conditions at the field location.
"We have employed the most respected technical centres in Norway who have provided us with a solid foundation on which to calculate the weather extremes that have to be taken into account", says Ole Rekdal, Eni Norge's Head of Safety and Emergency Preparedness.
Data provided by the Norwegian Meteorological Institute, NTNU and Saipem show that Goliat is less exposed to harsh weather conditions than it might have been at many other locations in the Barents Sea. Because, among other things, the field lies in the path of the Gulf Stream, it has been quite sufficient to design the platform to withstand temperatures of minus 18 degrees. Meteorological data show that the installation will not be subject to major icing risk resulting from fog and rain.
"Besides, the Goliat platform is circular in design with a freeboard of about 20 metres, so it is almost unthinkable that we will encounter icing problems as a result of sea spray", says Rekdal.
At the field location, the highest seas arrive from the west and are thus usually accompanied by mild weather. The cold comes from the east, but only very rarely in combination with high seas, so this factor adds to reducing the risk of icing.
Safety and working environment
Goliat is constructed such that rain, snow, and ice will drain and slide down walls and roofs thus enabling the platform to withstand all anticipated ice loading. Heating cables will be installed in the floors in especially exposed areas such as evacuation routes and the helicopter deck.
"This is to prevent the build-up of too much snow and ice", explains Rekdal. "All equipment in the auxiliary equipment room is built-in, and we have installed extra lighting to compensate for the long periods of winter darkness", he says.
However, it has been a challenge during construction to ensure a good working environment while at the same time maintaining adequate ventilation of the process plant.
"Ventilation is vital in order to minimise the risk of explosions", says Rekdal. "The safest approach would be to design a plant entirely open to the elements, but this would be intolerable for the personnel who have to work there", he adds. "So we have come up with a solution by which the outer walls of the process plant are made of partly overlapping vertical steel plates. This provides effective ventilation while at the same time protecting personnel from the weather. There is no doubt that Goliat is well-equipped for the Barents Sea", says Rekdal.
About the Goliat field
Goliat is Norway's northernmost oil field. It is being developed using a floating production facility (FPSO). It will be equipped with tied-in subsea templates and will be able to process, store and offload oil. The field contains approximately 174 million barrels of oil and 8 billion standard cubic metres of gas.