Research and development
Vår Energi's R&D strategy and efforts to provide advanced technical solutions support the intent to reduce environmental impacts.
Continuous reduction of GHG emissions in all company activities is a part of our license to operate and to meet our climate goals, we are intensifying our efforts to develop and employ low-emission solutions.
Supporting Research Centres
Vår Energi is engaged in large-scale national projects aiming to develop and demonstrate GHG emission reduction capabilities. We support the Low Emission Centre and the Norwegian CCS Research Centre (NCCS), run by the independent research organization SINTEF.
NCCS research activities support achieving CO2 storage in the North Sea and contributes to the Norwegian Government's ambition to realize a full-scale CCS value chain by 2022.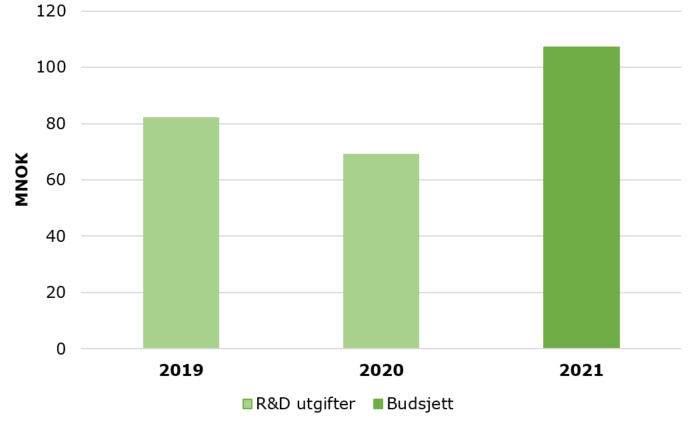 In 2020, Vår Energi established a new R&D strategy covering the next four years. The strategy has increased focus on R&D's contribution to Vår Energi's reduction targets and will promote development of technology that supports our future business strategy in the energy transition.
The R&D expenditure for 2021 is set to 107 MNOK, more than any of the two previous years, demonstrating our commitment to develop new low-emission technologies.