24 February 2023
All eyes on us!
Balder Future is one of the largest projects on the Norwegian Continental Shelf (NCS), and Vår Energi´s key to future growth and production.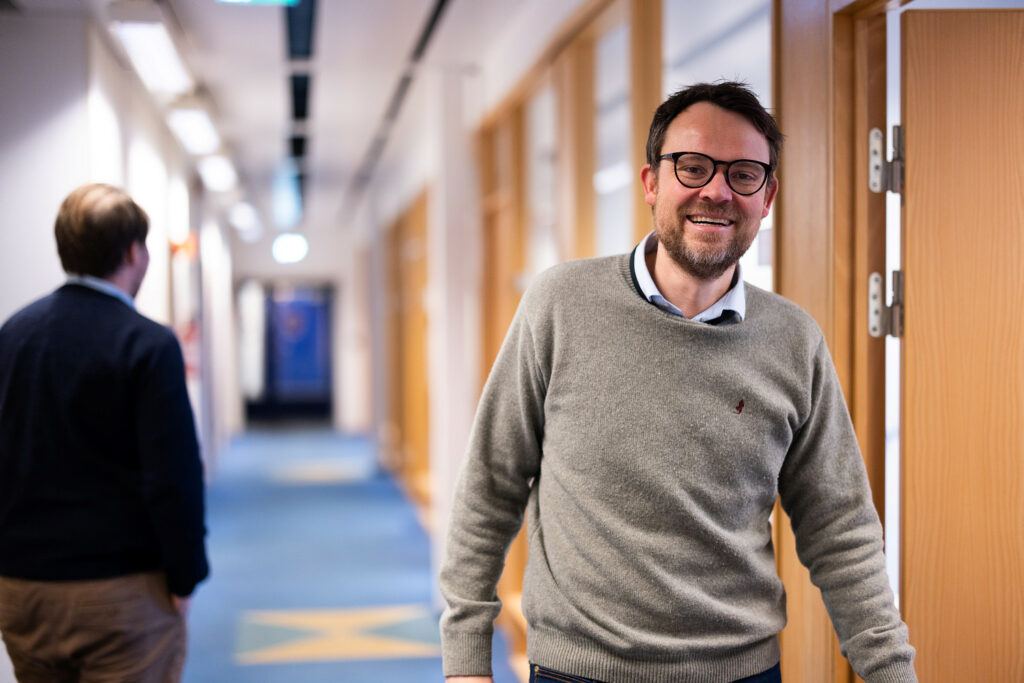 -It is happening now! Sindre Wold, Deputy Head of Balder Future tells us energetically.
What is a Balder Future? From the name – the future of the Balder field, but also the future for Vår Energi. Balder Future is a part of the area development, which includes both Balder and Ringhorne fields, and is a complex project with several different parts.
– Balder Future is one of the largest ongoing projects on the NCS today. The project will contribute to setting the agenda for the future and that is why it is so exciting, Wold tells us.
The Balder field is located in production license PL 001 in the North Sea – the first license granted on the NCS (granted in 1965). The Balder Future project revolves around development, life extension and exploration of established areas of oil extraction.
Development in the area means:
The Balder Future project: Upgrading and life extension of Jotun productionship (FPSO) and drilling 14 new production wells, and 1 water injection well

Balder production ship (FPU) – upgrading and life extension

Ringhorne III – drilling new wells

Ringhorne IV – drilling new wells

Opportunities for exploration of the King and Prince areas
– All hands on deck
Balder Future involves contractors and subcontractors. 4500 people are involved in the project, in addition to our 250 employees from Vår Energi, who is in charge of project management, development and implementation.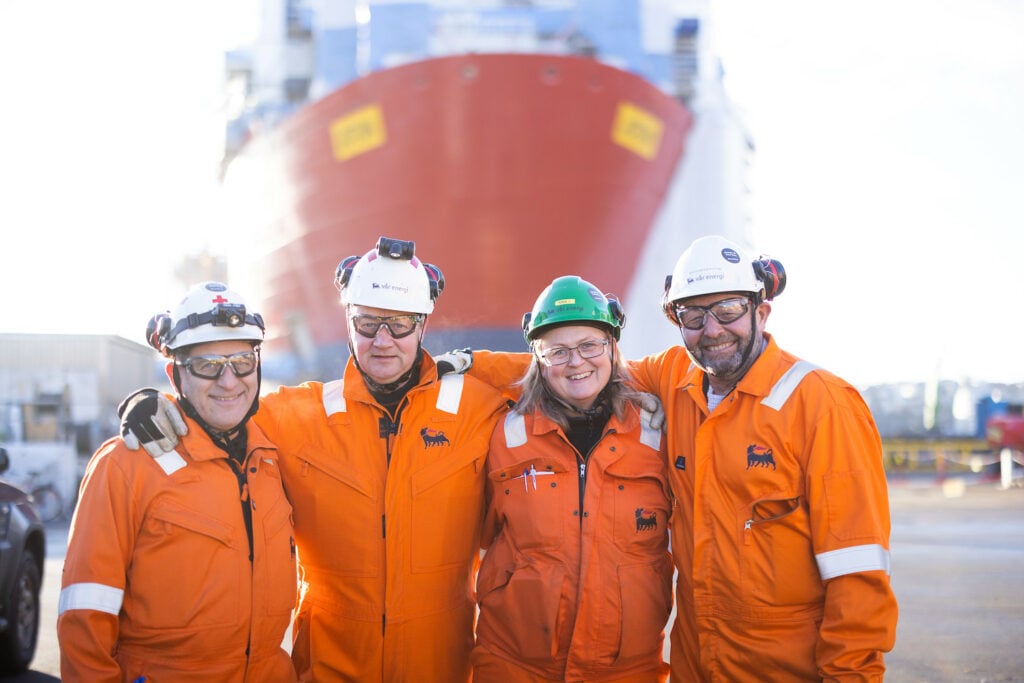 -This is a project in the middle of the city. We hire local contractors and over 1000 people work every day on the reconstruction of Jotun at Rosenberg shipyard alone. Balder Future is a muscle in the region and employment is a bit "all hands on deck", Wold tells us.
The project entered the completion phase in January 2020. Does the date tell you anything?
– Everyone working with projects knows that the early phase is critical, because that is when you outline the rest of the progression. The start of the project was in January 2020. Then 12th of march 2020 came and the pandemic hit. Then a war in Europe broke out. There have been some challenges, but that is how you learn, Wold says.
Challenges in terms of labor, then the delivery of goods and component shortage has caused Balder Future having a steep hill to climb.
– We have had some external challenges, but also daily assessment dilemmas. The main essence of the project is reusing, he elaborates.
To begin with Balder Future is upgrading the production ship Jotun, which have been operating for 20 years.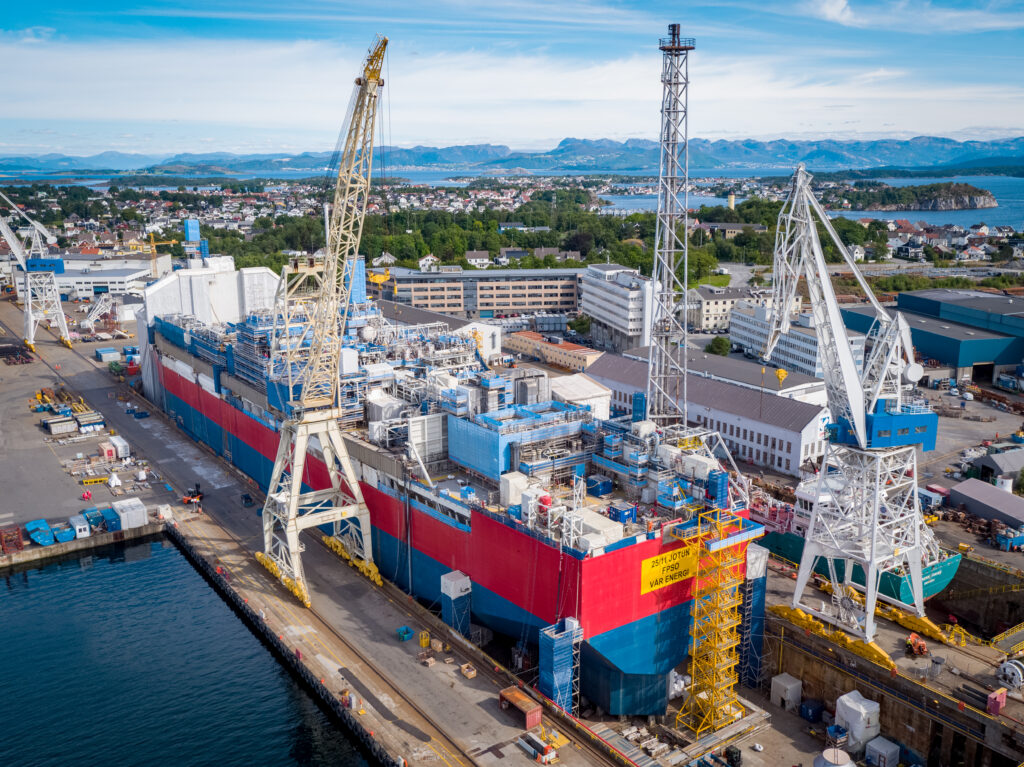 – All transformation projects are characterized by assessment – what should be reused and what should be discarded? We of course want to reuse as much as possible, Wold says.
Read about the Jotun FPSO redesign-project.
– I believe the challenges have made the project better equipped, because it has also in the positive sense required a more active role from us at Vår Energi. We are an operational and active client to our suppliers. We are hands on. It has ensured we have had constant progression, he continues.
"How long will the oil last?"
One question many people ask themselves in terms of climate changes, is the development of renewable energy sources, but also that the oil production in Norway has been ongoing for over 50 years. What happens to oil and gas in the future? Will it not end soon?
— With Balder Future we are preparing for the future. When the project is completed and in operation next year (2024), we have secured production till 2045. We will be a crucial contributor to our objective at Vår Energi to produce 350,000 barrels each, Wold says.
Balder Future has future in the project title not just because it allows for future growth for Vår Energi´s production. It is also setting the agenda to ensure energy for the future with a successful energy transition.
– Balder Future will be an important foundational part to achieve what we wish to accomplish in the future. The energy transition is on the way, but it takes time. And in the meantime we must ensure we are able to cover the world's energy needs. Balder Future is rigged to electrification and implementation of energy management in operations, explains Wold.
– But what might be most exciting is the experience of project management and process development you get. The experience is priceless – when we have finished Balder Future, the knowledge we have is directly transferable to projects with renewable energy sources such as wind, ocean or hydrogen, he finishes.
Our suppliers
The number of norwegian suppliers is 70%. All of our primary suppliers is based in the Stavanger region.
Rosenberg Worley AS in Stavanger has been awarded an EPCI-contract (engineer work, procurement, construction and installation) for upgrading and modification of Jotun FPSO.
Baker Hughes and Ocean Installer will do engineer work, procurement, construction and installation of new subsea systems (SPS), umbilicals, ladder pipes and transport to Jotun FPSO.
Seadrill Norway Operations AS has been awarded the contract for drilling production wells and water injection well. The drilling is performed by West Phoenix.